Online Offering Tomorrow On CW Cattle!!! #NotSC #MattLautnerCattle
Lot 1 Heifer
Walking Video:
https://vimeo.com/358394267
Sire: Gunsmoke
Dam: Who Da Man
Breed: Composite Char
Birthdate: March 2019
DNA: THF/PHAF By Pedigree
Notes:
Full sister to the RJ and Bremer Grand Champion at Kansas Beef Expo and Reserve Grand Champion at National Western Stock Show as a bred for Leddy family. We feel her show ring potential exceeds her popular full sister and there is no doubt that this female will enter an intensive flushing program when her show career concludes!!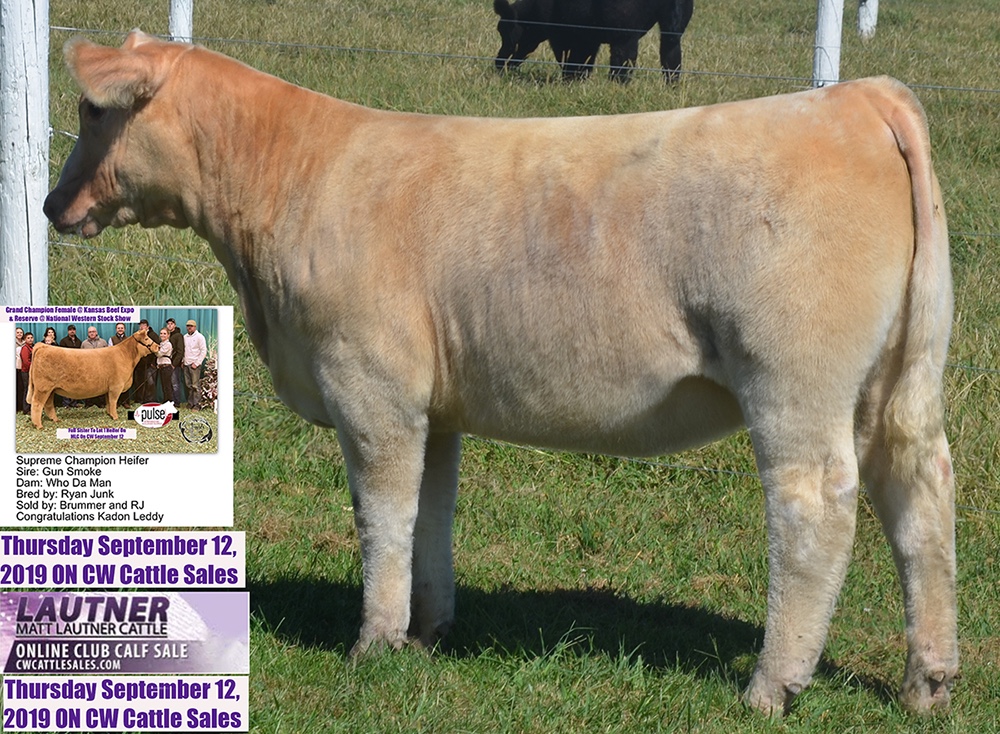 Lot 2 Heifer
Walking Video:
https://vimeo.com/358611907
Sire: No Guts No Glory
Dam: Bodacious
Breed: % Chi
Birthdate: March 2019
Notes:
This is one of the top No Guts No Glory females we have ran across. Out of a top producing cow from the Movall herd. We think she will be an All Iowa Showdown level female and hope to place her in Iowa or Illinois!
Lot 3
Benefit Lot:
Selling 10 Units Gunsmoke, 10 Units of No Guts No Glory, 10 Units Of Italian Stallion
Notes:
We believe strongly in the All Iowa Showdown system and look forward to our own kids future participation. On top of our $2000 in cash support in 2019….all proceeds from this special lot will go directly to Dewy Loyd and the All Iowa Showdown for 2020!!