LimousinBreedOnFire #In2022 & #Beyond
Jumpstart's legendary family tree has won 2 Supreme Female Titles over All Breeds In 2021 & 2016 in Louisville & also at 2022 Houston Livestock Show in March 2022.
Want to get involved in the excitement?
Your Options Are To Buy A Limousin Female, An Angus Female Or A Red Angus Female
Then Breed Or Flush That Female To MLC's Record Setting Limousin Bull Jumpstart!!
Demand For Limousin & Lim Flex Heifers will Outweigh supply in 2023 at a rate of 3 to 1.
Plan your next next breeding with the demand for Limousin & Lim Flex heifers in the 2023 Sale year as top of mind
Breed what they want.
MLC's Jumpstart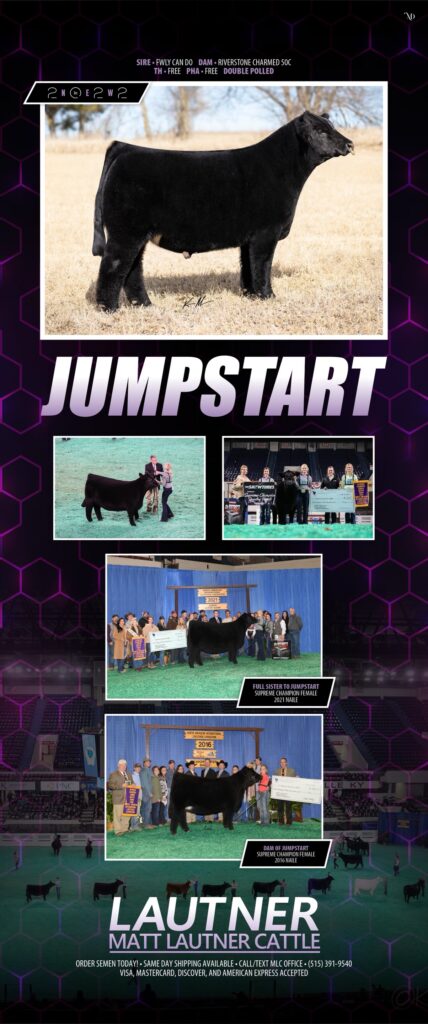 2022 MLC Sire Catalog Link:
https://issuu.com/mittagdesign/docs/2022_mlc_sire_catalog_web
Shipping #OrderToday #SameDayShippingAvailable
Call/Text Matt Lautner Cattle Office At 515.391.9540 To Order Semen For Shipment Today
FreeShippingOnOrders #Over500Dollars
OnlyAtMLC